Fountain and Yardstik can be quickly connected to create a seamless experience for your candidates.
You'll need your Yardstik Account ID and API Key to begin. Log in to Yardstik, and from the left navigation select Developer > Integrations > choose Fountain.
1. Generate the API Key (*copy it right away, the API key will be partially masked when you leave the page)
2. Toggle the integration On.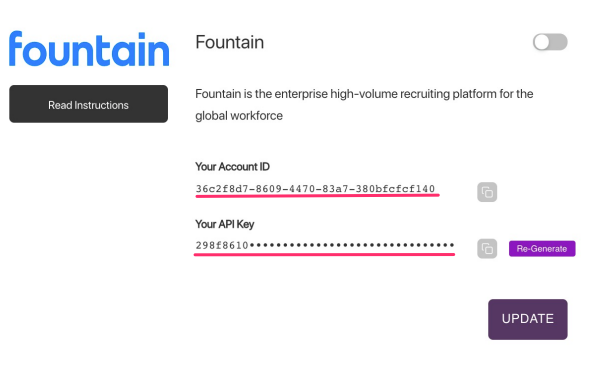 3. Within Fountain, select the Integrations menu item.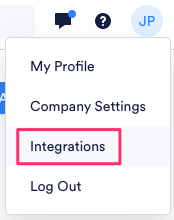 4. Select Screening and choose Yardstik from the list of Background Check providers. Click Connect.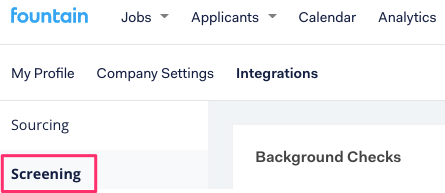 5. Paste in your Account ID and API Key and click Save Changes.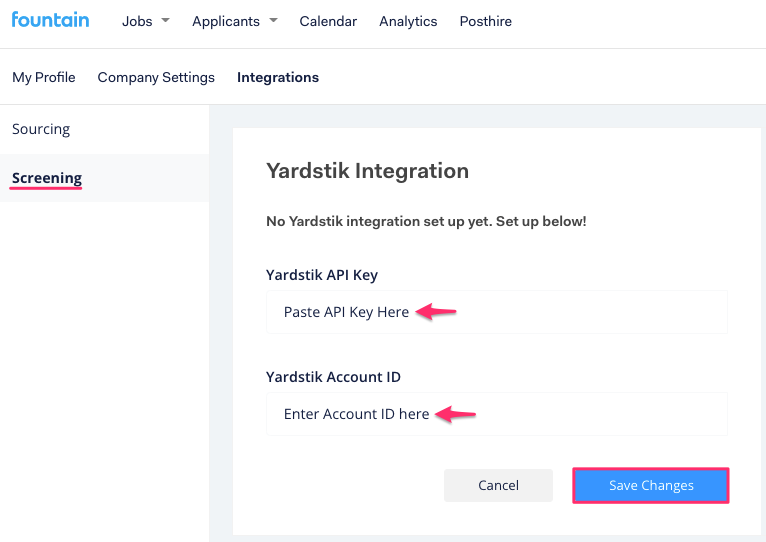 When you've completed the steps above, you can head over to Fountain's integration instructions here to complete the process of adding Yardstik as a stage into Fountain.
Having trouble? Your Fountain and Yardstik CSMs will be happy to help, reach out to them for further instructions or contact support@yardstik.com and we'll get you back on track.