We're so excited that you're getting started with Yardstik (and if you're a long-time partner here to make a few changes, we're excited about you, too)!
Make sure these settings are correct to ensure a smooth process for you and your candidates.
Information
You can add your company and contact information here. It's important to add your organization's logo and select a color as these will be displayed in the candidate process and in email communication. If you need to update company information in the grayed boxes, contact support@yardstik.com.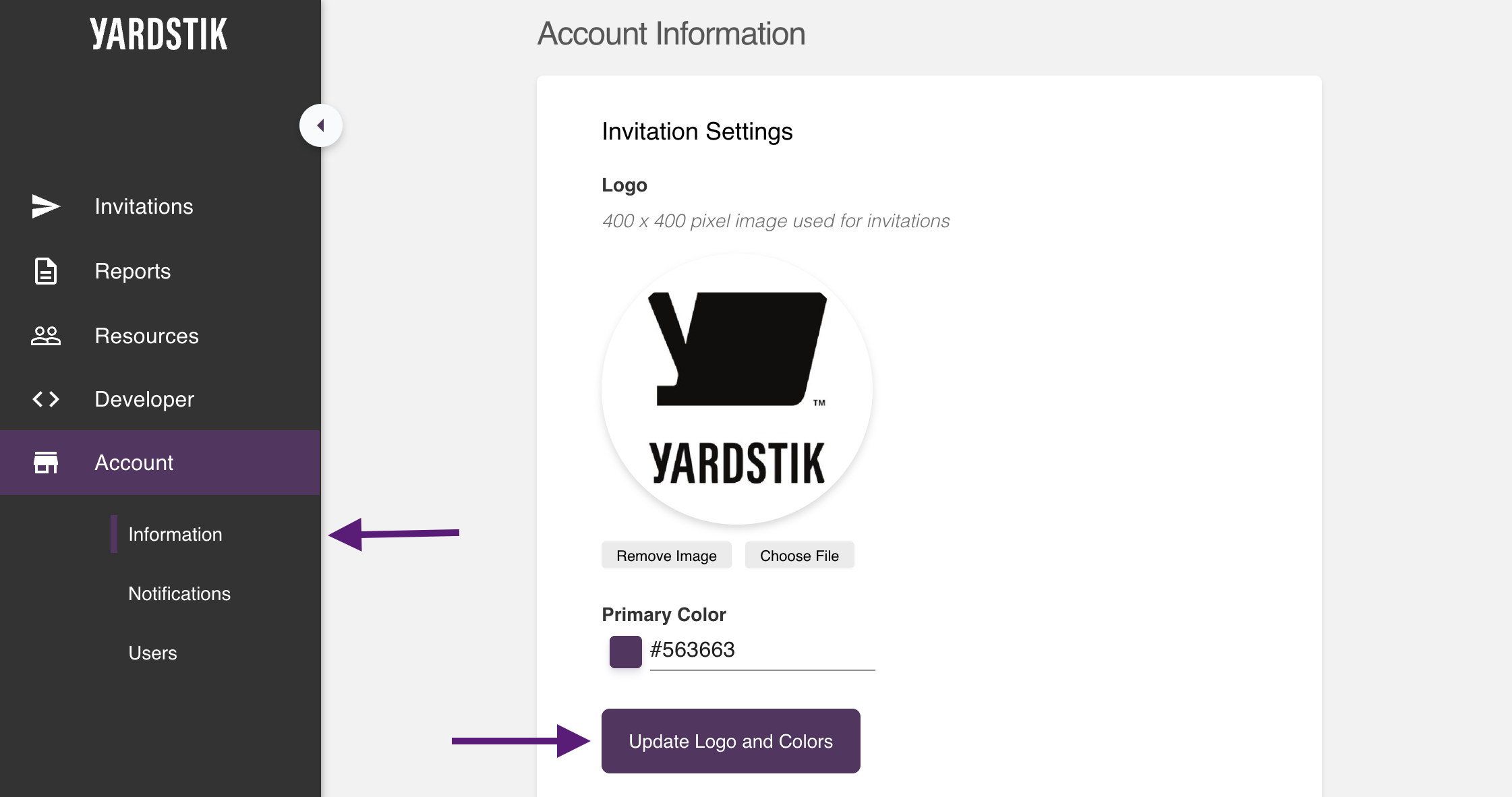 Notifications
Invitations
Set an expiration timeline for invitations and email reminders in this section. Candidates will receive a daily reminder until the selected expiration date. Expiration date defaults to seven days and can be adjusted.
Adverse Actions
Set the number of days before the final Adverse Action letter is sent. This is also set at seven days by default but can be adjusted to more than 7 days. We recommend consulting your legal team as there are varying state and local requirements for the "waiting period". You can read more about the Adverse Action process here.
Emails
An email will be sent to all admins when a candidate's report is complete. It's worth noting that while Clear reports require no further action, you will need to take action on reports that come back in Consider status. If you'd like email notifications to only be sent to the creator of the candidate invite, contact support@yardstik.com.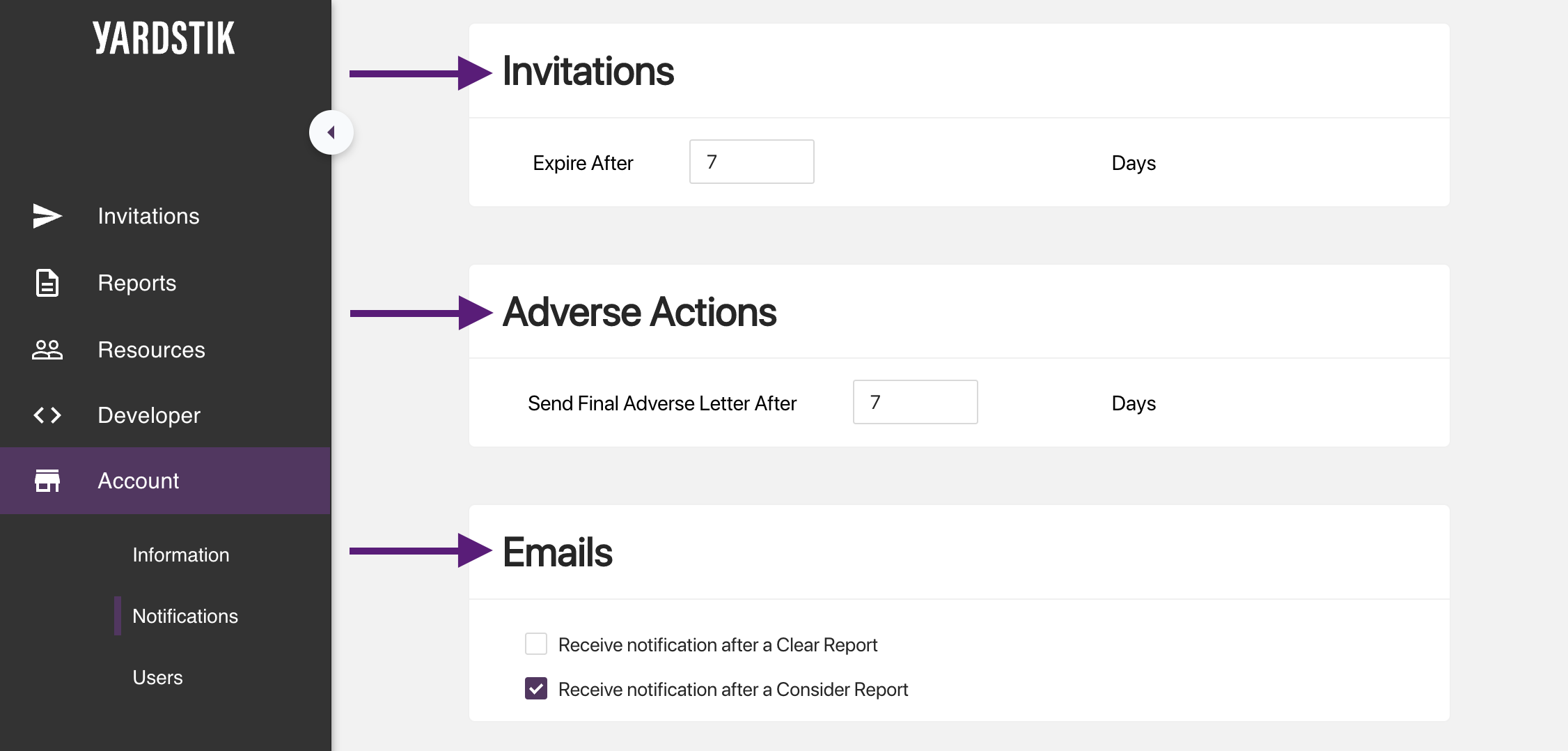 If you have any questions, please let us know at support@yardstik.com!