Logging into your Yardstik account should be a breeze, but if you're having trouble, here are a few resources that might help.
Here's everything you need to know:
What is multi-factor authentication?
Multi-factor authentication is an account security measure that protects your account and your data. Using MFA ensures that you have valid login credentials and a one-time password (OTP) sent to a secure device or app of your choosing.
Which authenticator app can I use?
Many free authenticator apps are available, and they all will work with our application.
If you don't already have one, here are a few that we recommend:
First time login, how do I set this up?
When you log in for the very first time, you will need to Sign Up and then you will be asked to register an Authenticator application with Yardstik. If you do not have an Authenticator app on your phone, a few options to download are listed above.

Sign Up
Click on the button in the "Yardstik New User Access" email from Yardstik

Select the "Sign Up" tab

Input the email address that received the original email. Complete the rest of the form and Submit.

You will then be prompted for email verification

Click on the Confirm My Account button in the welcome email from Yardstik, which will allow you to log in.
Authenticate
Make sure you are on the "Log In" tab of the Yardstik page.
Open your authenticator app to add a new account. This will either be a + symbol or Add Account.

You should be given the option to scan a QR code.

The QR code can be found on the next screen after inputting your verified email + password. When you scan the QR code, the application will register your account and then provide a unique code to Yardstik's login, which validates the code.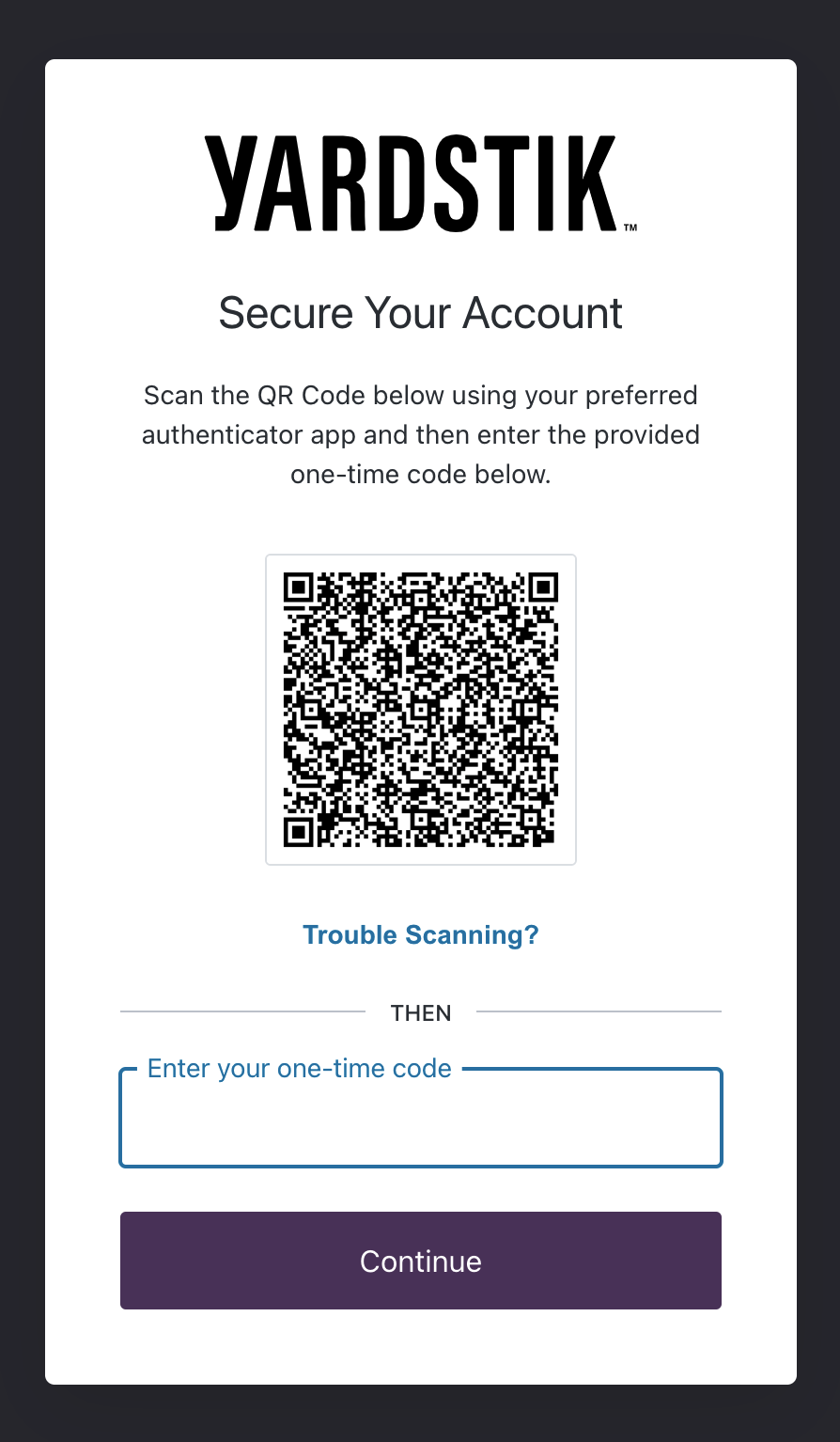 If you're having trouble registering the QR code, click "Trouble Scanning?" to manually enter a code to create the new account and access your one-time password (OTP).
Backup Code:
If you lose your device and cannot log in, you will need to open a support ticket with Yardstik to reset your MFA. To avoid this, it is best to backup your MFA setup code in a secure location. To get the code, click the "
Trouble Scanning?
" button and copy the code listed into a password safe for recovery in the future.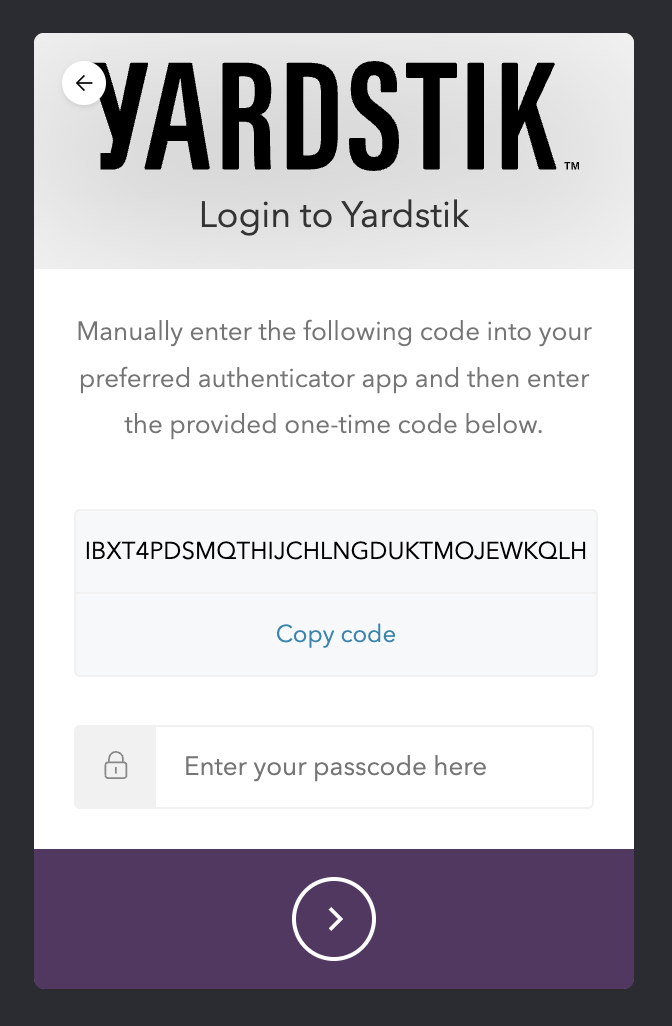 While not recommended, some accounts use a shared user account for access as admin or owner. To enable MFA on multiple devices, you will need to get this code and share it with the other admins requiring access. Any user that needs to log in with the shared account will now have access to the OTP and be able to authenticate.
Logging back in: As you login to the Yardstik app in the future, you will be asked to present a code from your authenticator device to show you still have it. If someone steals your credentials and attempts to log in, they still won't be able to without access to a one-time password from your device.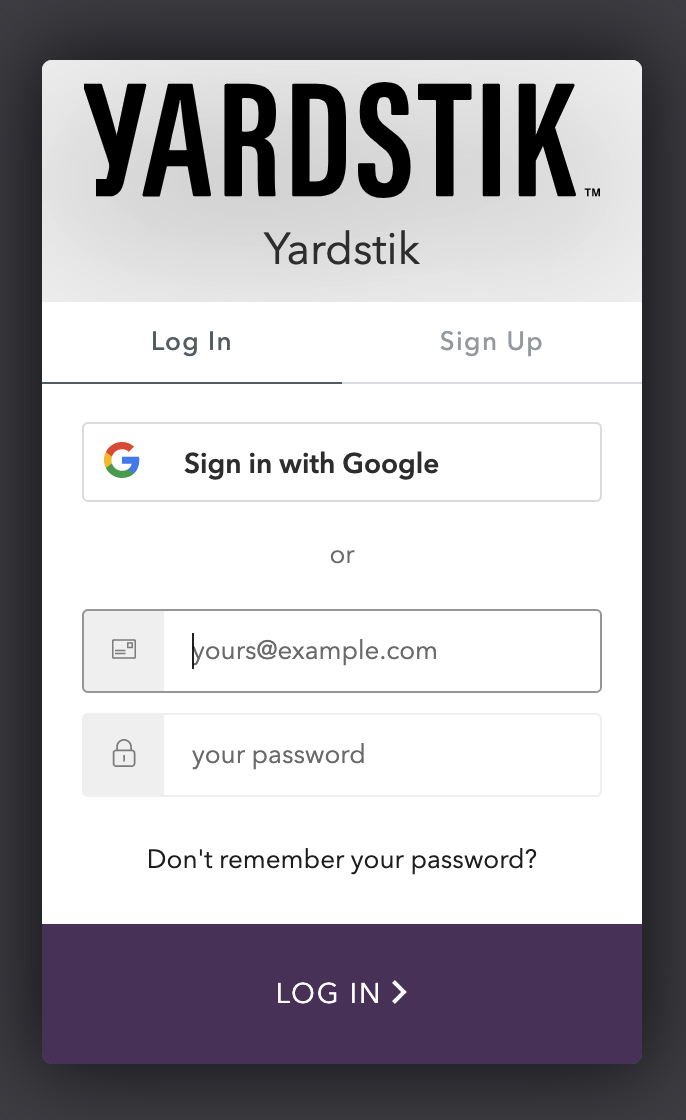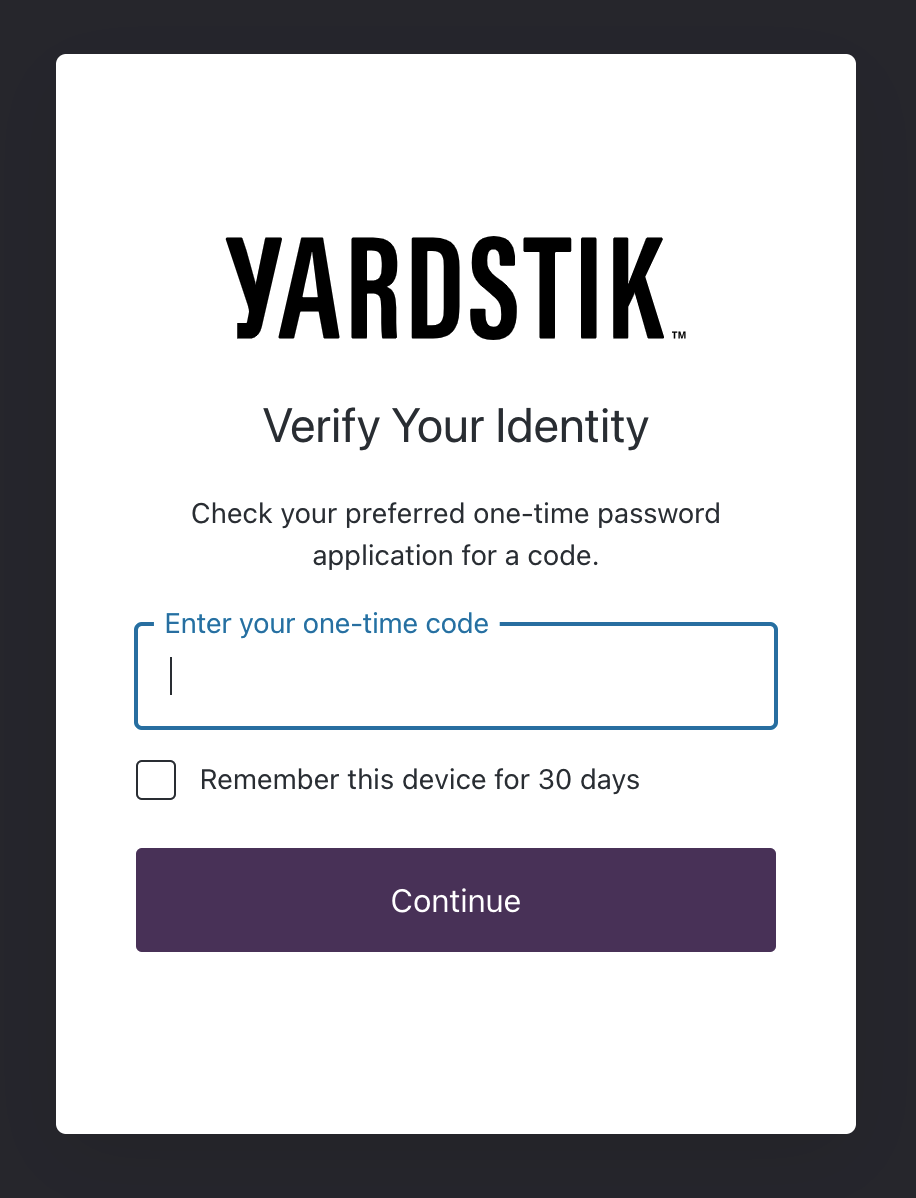 Will this affect me if I'm using an API integration or an embedded view?
For API users, there is no change. The existing key-based authorization and embedded views will continue to work without requiring the MFA flow.
For integration users, the integrations will continue to work without change. However, any links back to the Account Dashboard will require MFA.
How often will I need to re-authenticate?
When entering your one-time code, you'll have the option to remember your device for 30-days.
What should I do if I need help logging in?
Contact our support team at support@yardstik.com. They'll be happy to help you!